19
Jan
For my – very musically talented – lil brother's 30th birthday in 2008, I created a piano cake!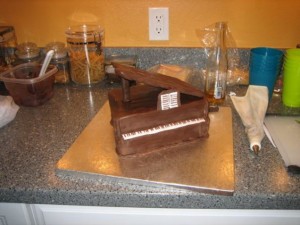 I used a dark chocolate cake, carved that into a rough piano shape, frosted it with chocolate buttercream, and then covered it with chocolate fondant. The lid and music stand were also created from chocolate fondant wrapped around cardboard.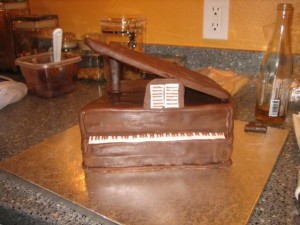 I then took a small piece of white fondant and cut sheet music. The piano has a correct number of white and black keys, too. The keys are white fondant piped with chocolate buttercream.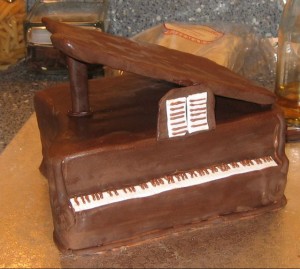 The cake got a standing ovation!