Jan
19
I made this bumblebee cake for a friend's birthday in 2005 or there abouts. The cake was a basic yellow 2-layer cake, but I used the zest of a lemon and lemon oil.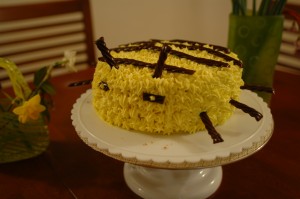 The frosting was also lemon-flavored and made use of the lemon juice. Chocolate licorice made up the legs, stinger, and stripes.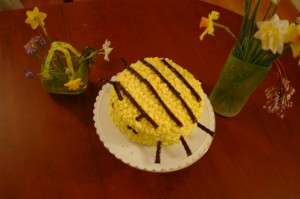 I used a piping bag to make the bee look "fuzzy" … just like a real bumblebee! It was tasty, too.