Jan
27
OK, this isn't an "official" holiday, but it is recognized as a funday. And what's more fun than chocolate cake. So I urge everyone out there to find some chocolate cake at some point today. Make it if you have the inclination, but just get some CAKE!
To celebrate, here's a picture of a chocolate cake I made a few years ago, decorated with macadamia nuts and chocolate shavings: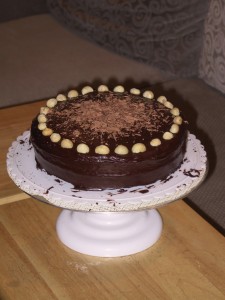 And here's one (I believe this was another Jinny birthday cake!) garnished with fresh raspberries and almonds: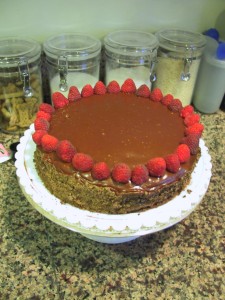 These were early RedHead Bakery cakes so not quite as polished looking, but they still tasted really good! Enjoy Chocolate Cake Day my friends!
1 Comment for "Happy Chocolate Cake Day!"
Jinny says:
27 January 2009 , 10:14 am

You've spoiled me so much with your awesome cakes! 😀