Jan
19
I adapted the fabulous apricot almond frangipane tart for all seasons, and – apricots aside – the pears might just be my favorite.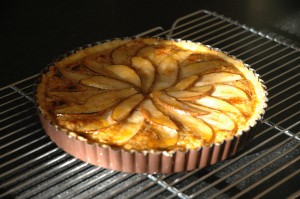 The trick is to slice the pear really, really thin. For one tart I usually only need half to two-thirds of one pear. Use fruit that is really ripe.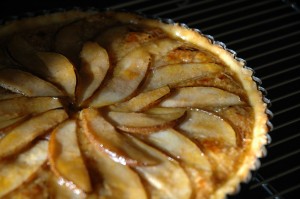 This tart is made with a pate sucre (a cross between a pie dough and a sugar cookie) and filled with an almond frangipane (basically ground almonds, sugar, and butter!). The thinly slices fruit can then be arranged however you want. I like the fan/flower presentation for pears (or any other sliced fruit like apples or peaches) best.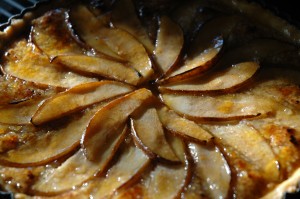 Recipe can be found here, just replace your favorite pear for the apricots.