Jan
19
My father-in-law celebrated his birthday (in 2008) at the Mariner's game with a group of family and friends. The stadium allows outside food, so I offered to make mini-cupcakes for the event.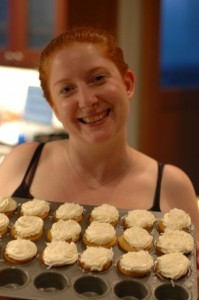 I couldn't choose between coconut and lemon (can you tell I'm a fan of lemon??!), so I made both …
These are lemon cakes with lemon frosting. And they had a surprise inside: a tiny squirt of raspberry jam!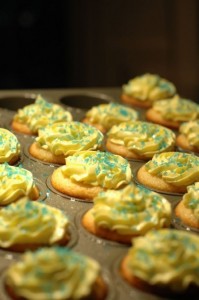 The coconut version was ALL coconut: cake, frosting, and topped with more coconut.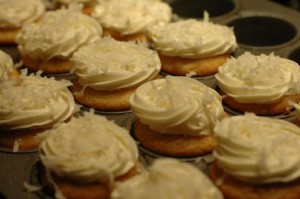 They were all gone by the 7th inning stretch!